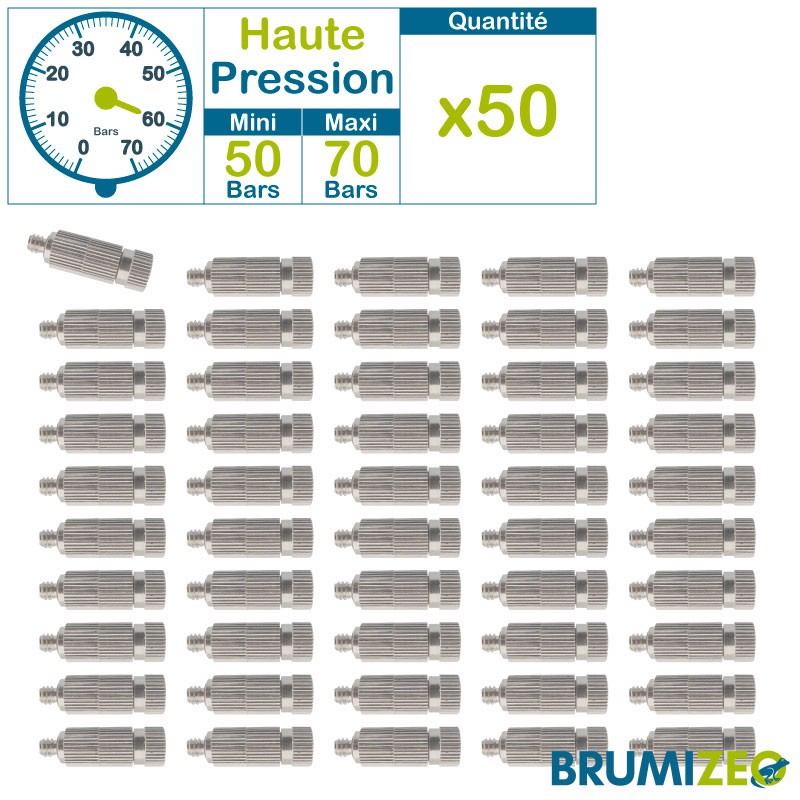 zoom_in
50 anti drip misting nozzles with filter
The misting nozzle is the item needed to diffuse a misting fog that will not wet.
They operate from 45 to 80 bars.
20µm Filtration and Anti-Drip technology included.
Its extreme fine mist provided by the BRUMIZEO misting nozzles offers a very pleasant freshness.
Ø0.2mm Anti-Drip High-Pressure Nozzles include a 20µm filtration as well as an efficient Anti-drip system.
They bring quality and efficiency to you High-Pressure Misting Kit. 
Hole Ø 0.2mm

Stainless Steel